INTERACTIVE PORCELAIN STEEL MARKERBOARDS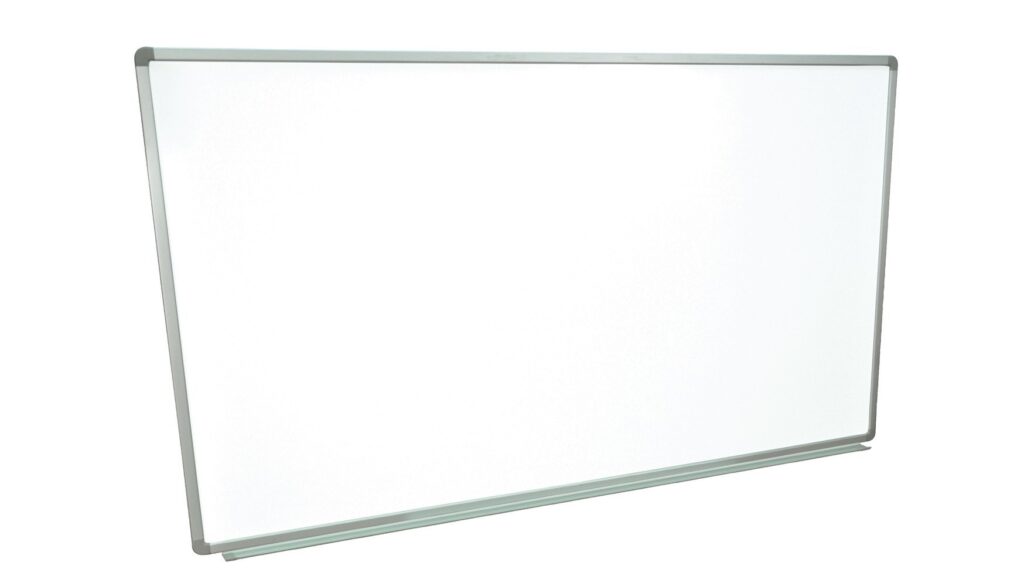 When you need a surface that will last as long as the life of a building, choose porcelain on steel marker board surfaces. We've found Porcelain Steel whiteboards to be the best in the business over other whiteboard options. Magnetic porcelain steel whiteboards are engineered for superior color contrast with dry erase markers. Low gloss dry erase surface provides superior write-ability and erase-ability with no ghosting. Reduced surface light distortion enhances visibility to provide optimum eye comfort. Pens write on and erase with a dry cloth, tissue or eraser. Includes L- clips, rawl plugs and screws for installation.
Dual use as a magnetic bulletin board and writing surface.
Smooth low-gloss surface offers greater color contrast for dry erase markers.
Improved erase-ability without ghosting.
Steel is permanently laminated to a particleboard substrate for stability and durability.
Anodized aluminum trim has a .88″ profile with hairline-mitered corners.
Includes a full-length, tack able map rail with a colored cork insert, and a full-length accessory tray with rubber Dura-Safe end caps to eliminate sharp edges.
Class A Fire Rated board.
Fifty-year guarantee.
Available in multiple sizes.